Windows Password Manager
For any device running the Microsoft Windows Operating System (OS), Keeper Security is the best way to keep your passwords and personal information protected and accessible.
Nurses, Doctors, Hospital Employees, Military and First Responders. Get 30% Off. 1-Year Plans.
Verify at Checkout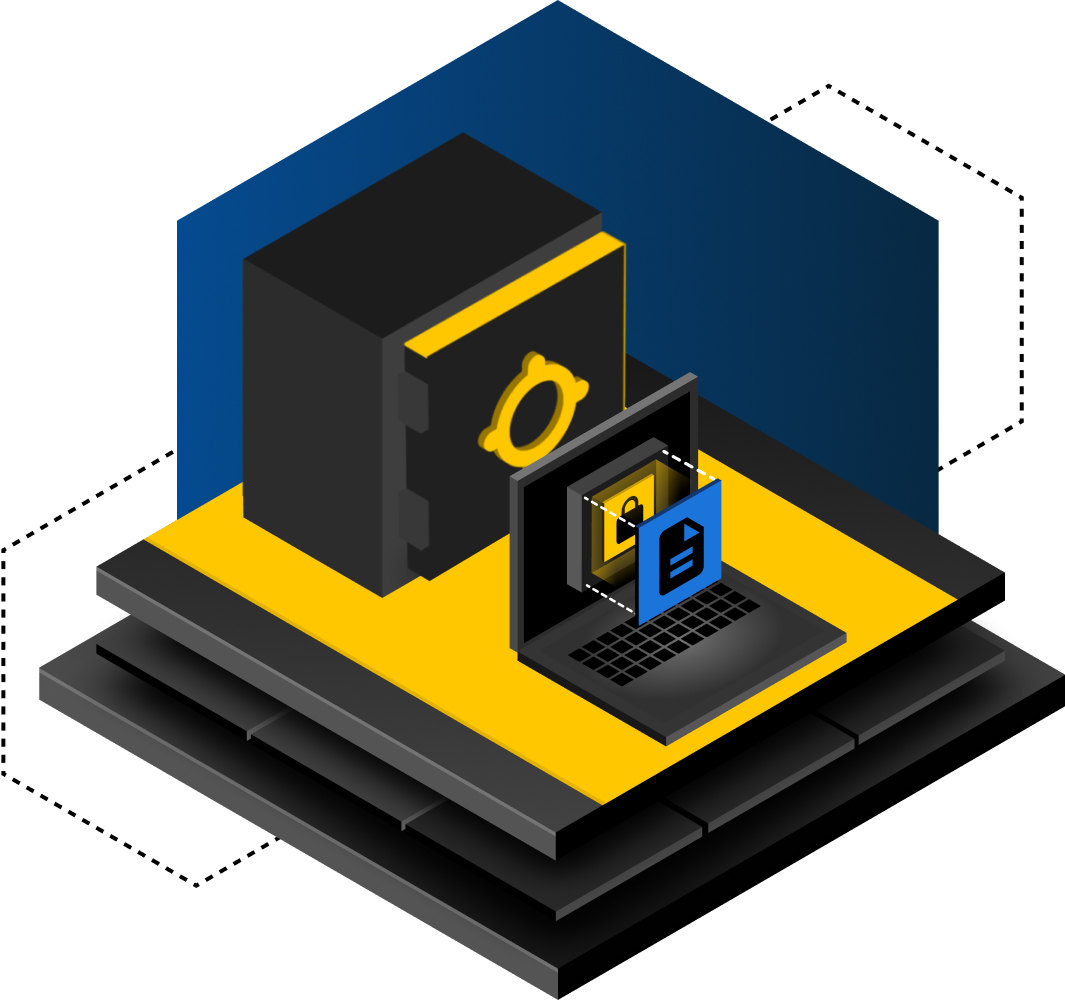 Why Do I Need a Password Manager for My Windows PC?
Without secure password protection on your Windows-based devices, cybercriminals can steal your passwords, identity, money, personal information and more.
A password manager provides you with the most secure password protection for your Windows PC since it aids you in generating, managing and storing your passwords. Without a password manager, it may be tempting to take shortcuts when creating strong passwords because remembering them all is difficult to do on your own, which can lead to using the same password or variations of the same password across multiple accounts. This is a big mistake since weak and reused passwords make it easier for cybercriminals to crack them.
A password manager takes this risk away by helping you create long, complex passwords for each of your accounts and securely storing them for you. The only password you'll have to remember is your master password, which acts as the key to enter your vault. With a password manager, you'll have peace of mind that all of your accounts are protected with strong passwords.
Is Windows Credential Manager Secure?
No, Windows Credential Manager is not secure. Similar to browser password managers, using Windows Credential Manager makes your stored passwords and data vulnerable to being compromised. For example, when using Windows Credential Manager you often stay logged into your Windows PC, even when you're away from your computer. If the wrong person were to gain access to your device, they would be able to see all of your stored passwords in plaintext, which they can then use to compromise your accounts.
If your device were to become infected with malware, such as spyware, a cybercriminal could also see your passwords in plaintext if you go to your Windows settings. Because Windows Credential Manager does not use end-to-end encryption, your passwords are at a greater risk of becoming compromised, which places all of your sensitive data at risk.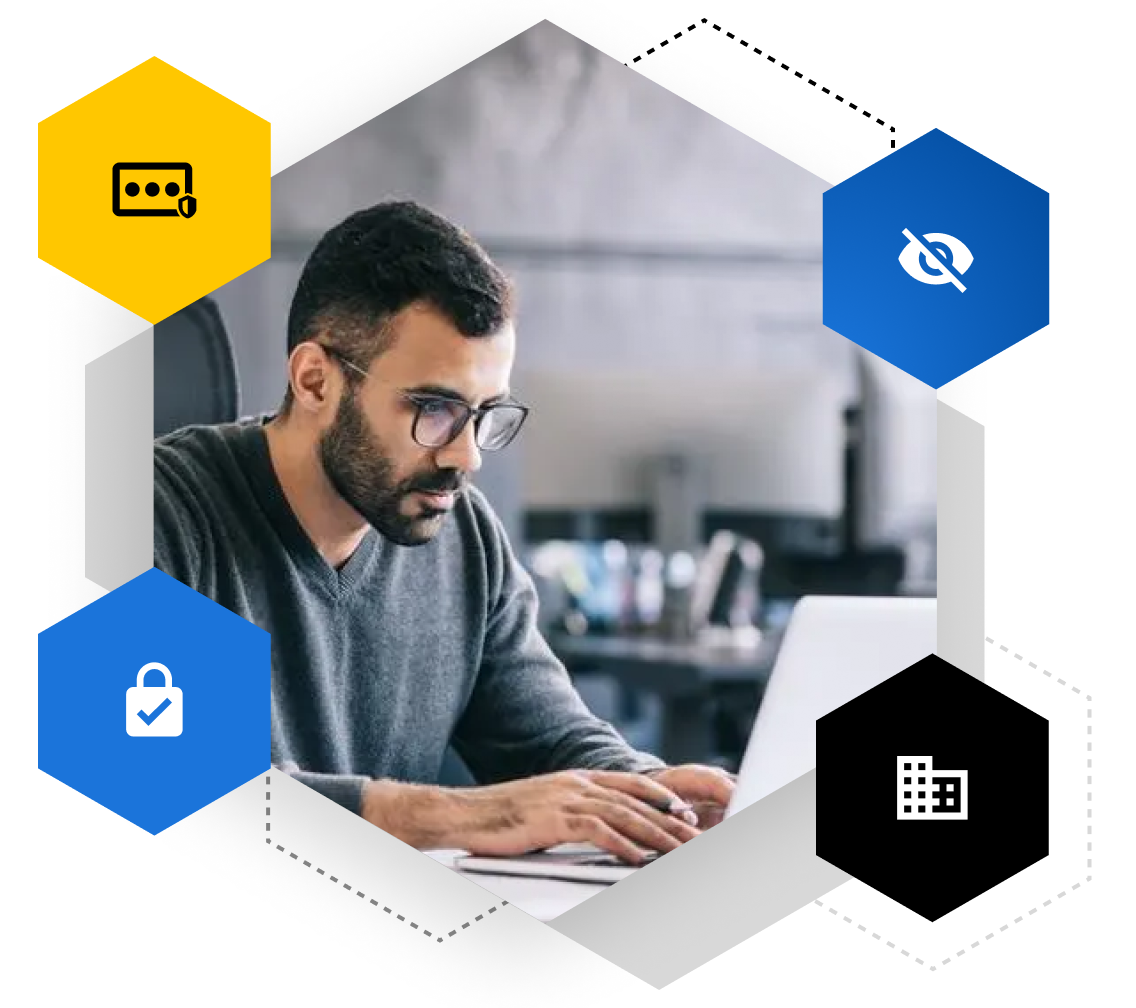 Why Keeper is the Best Option to Securely Manage Your Passwords
Keeper for Windows gives you a secure, fully encrypted digital vault for storing all your passwords and other kinds of login information. It's a trusted and easy-to-use password manager that seamlessly manages and autofills credentials for Windows desktop PCs, laptops and tablets, from your kids' gaming PC to your Surface Pro.
Instead of remembering and managing dozens of different passwords, you'll select one strong master password that is used exclusively to access your vault. Then Keeper does the rest. It's the most secure and convenient way to keep track of passwords, logins, credit card numbers, bank accounts and other personal information on Windows devices and on any web browser or other devices.
Keeper utilises zero-trust and zero-knowledge encryption, so your stored data can only be decrypted with your master password. Keeper encrypts all data stored in your vault including passwords, usernames and website addresses, to name a few.
Along with the benefits of its zero-knowledge architecture, Keeper supports a number of Two-Factor Authentication methods for Windows devices including:
TOTP generator apps such as Google and Microsoft Authenticator
Keeper DNA (using Apple Watch and Android Wear devices)
FIDO2 WebAuthn physical keys such as YubiKey
Security Meets Convenience: Keeper Protects and Autofills Your Passwords
KeeperFill is Keeper's browser extension that helps you automatically generate strong passwords and then autofills them into websites you access on your Microsoft PCs, laptops and tablets. Long, random passwords are the best way to protect your information and reduce your exposure to data breaches because they're more difficult for cybercriminals to crack.
Keeper's password generator instantly creates and remembers long, random passwords with one click. You can also store your address and credit card information in your Keeper Vault and use KeeperFill to securely autofill the information into websites without having to manually type it in yourself.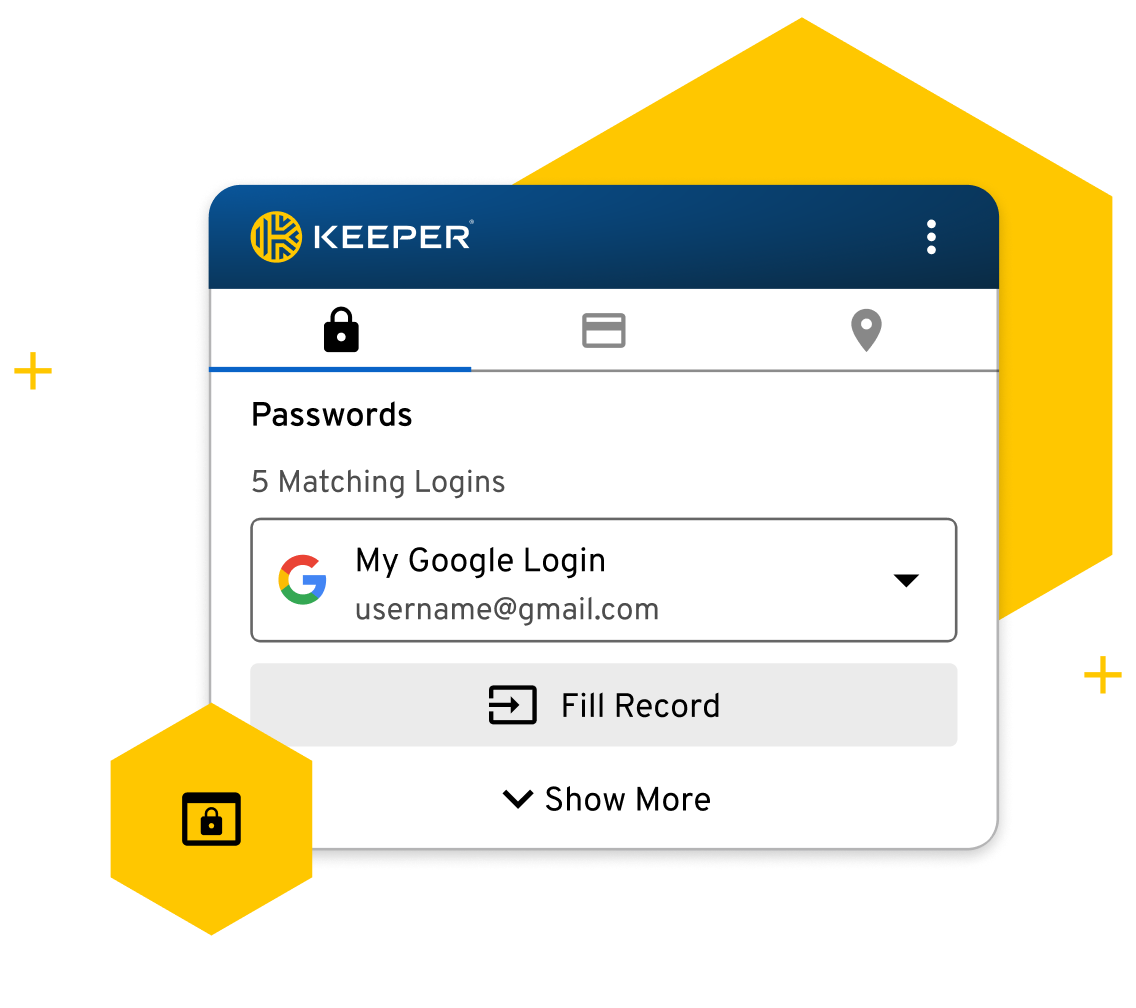 Protect Files and Information
In addition to Windows passwords, Keeper protects and allows you to securely share files and other sensitive data. Security questions, Personal Identification Numbers (PINs), account numbers, tax documents and more can be kept in your Keeper Vault.
Keeper's One-Time-Share feature is the most secure way to share your information with others over the internet, even with those who don't have a Keeper account. You can also set a time limit for access to further protect your confidential data.
Secure Passwords With the Best Windows Password Manager
Keeper is the easiest, most secure way to manage passwords and other confidential information on Windows. Reduce time spent worrying about keeping your credentials protected by using our zero-trust, zero-knowledge platform for managing PC passwords.