Enhance and Extend Your SSO Solution with Keeper SSO Connect® in the Cloud or On-Premise*
Keeper SSO Connect® is a SAML 2.0 service that seamlessly and quickly integrates with your existing SSO solution - enhancing and extending it with zero-knowledge password management and encryption.
*Included with Keeper Enterprise
Keeper SSO Connect® Closes Critical Gaps in SSO Security and Functionality
Hundreds of thousands of cloud and native applications do not support SSO. What if your employees need to access SaaS applications and infrastructure that don't support SAML? How do they share passwords or secrets? Employees must keep track of those passwords on their own thereby leaving your company vulnerable to data breaches. Keeper SSO Connect provides secure authentication and end-to-end encryption across all of your websites, systems and applications without the need to type a master password. Zero-knowledge security is preserved using elliptic curve encryption and secure key management. Read more about our security and encryption model.

Enable Federated Authentication and Passwordless Login
With Keeper SSO Connect®, enterprises can deploy a fully passwordless experience by integrating FIDO2 WebAuthn technology or 3rd party passwordless solutions including Double Octopus, Trusona, and others. With KeeperFill, your users are automatically logged-in to systems and applications without having to think about credentials. Using passwordless providers, they may not even need a password at all, using other authentication factors to validate their identity. Keeper breaks the security paradigm by providing the ultimate security and ultimate simplicity for users.
Keeper + SSO = 100% Coverage
If your organization already uses an SSO solution or is thinking of implementing one, you should pair it with Keeper because SSO by itself has major functional and security gaps.
Use Case
Keeper Enterprise
SSO Identity Provider
Shared Passwords & Secrets
Zero-Knowledge Encryption
SAML-Based Apps
via Keeper
SSO Connect®
End-to-End Password Protection Across Your Data Environment
Simply by authenticating through your existing IdP, your employees gain access to all of the capabilities of the top-rated Keeper password management platform, including:
Secure digital vault that can be accessed from any device, running any OS
Automatic password generation & autofill on all devices
Works on any system, browser or app
Proprietary zero-knowledge encryption
Works With All Identity Providers
Some password managers either don't support SSO at all, or don't support zero-knowledge encryption. Keeper SSO Connect®, included with Keeper Enterprise, seamlessly integrates with all popular SSO IdP platforms including Office365, Azure, ADFS, Okta, Ping, JumpCloud, Centrify, OneLogin and F5 BIG-IP APM.
Keeper SSO Connect® supports any SAML 2.0-compatible Identity Provider.
Don't see your SSO IdP listed here? Contact Us
Rapidly Deploy Across Any Environment
Provision users for either SSO or Master Password authentication
Enable offline vault access when SSO is not available
Automatically provision vaults, teams and roles through SCIM
Supports Just-In-Time provisioning
Supports cloud, on-prem and hybrid environments
Install and deploy in just minutes
Monitor & Enforce Company Security Policies
Enforce the use of strong, unique passwords, two-factor authentication (2FA) and other password policies
Apply role-based access policies (RBAC) such as IP Allow lists
Provision secure shared folders, subfolders and passwords for teams
Enforce compliance standards such as HIPAA, DPA, FINRA and GDPR
Keeper SSO Connect® Cloud
Keeper SSO Connect® Cloud leverages Keeper's zero-knowledge security architecture to authenticate users into their Keeper Vault and dynamically provision user vaults.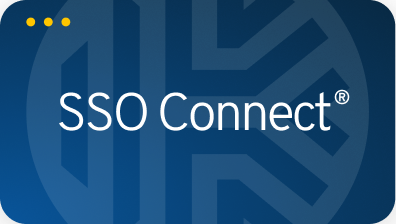 Cloud
For more detailed technical documentation, view the Keeper SSO Connect® Cloud Guide.
Keeper SSO Connect® On-Prem
Keeper SSO Connect® provides seamless integration with your SAML 2.0 identity provider in a Zero-Knowledge security architecture.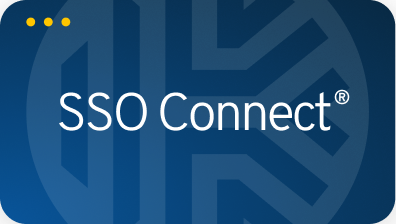 On-Premise
For more detailed technical documentation, view the Keeper SSO Connect® On-Prem Guide.