How to Enhance and Extend Your SSO Solution With Keeper SSO Connect®*
*Included with Keeper Enterprise
What is Keeper SSO Connect?
Keeper SSO Connect is a patented technology which allows customers to quickly and securely integrate zero-knowledge password management and encryption with your existing Single Sign-On (SSO) solution using standard SAML 2.0 (Security Assertion Markup Language) authentication. SSO Connect is deployed with thousands of organizations across all industries.
With Keeper SSO Connect (included with Keeper Enterprise), organizations leverage Keeper's zero-knowledge security architecture to securely and seamlessly authenticate users into their Keeper Vault and dynamically provision and deprovision user vaults as employees join or leave an organization. Keeper supports SCIM provisioning and integrates with all popular SSO Identity Providers (IdP) including:
Microsoft Azure
Okta
Google Workspace
Centrify
OneLogin
Shibboleth
Duo
Ping Identity
JumpCloud
HENNGE One
Active Directory Federation Services (ADFS)
Benefits of Keeper SSO Connect
Integrating Keeper with your SSO and System for Cross-Domain Identity Management (SCIM) system offers several benefits:
Strengthened Security
The combination of Keeper's robust password management and secure digital vault platform with your IdP's capabilities enhances security and helps organizations protect critical resources, prevent unauthorized access and mitigate the risk of password-related breaches.
Centralized Access Management
Keeper SSO Connect enables centralized access management, allowing IT teams to monitor and control user access to authorized resources. This approach simplifies access management, improves visibility and ensures compliance with security policies.
Streamlined User Experience
With Keeper SSO Connect, users enjoy seamless access to only the websites and applications necessary to perform their job duties while eliminating the need for them to remember multiple passwords – providing a convenient sign on experience.
Enhanced User Provisioning
The integration leverages SCIM to automate provisioning and deprovisioning, ensuring users have the appropriate least privilege access based on their roles and responsibilities. By streamlining onboarding and offboarding, administrative overhead is reduced and efficiency is improved.
How Keeper SSO Connect Provides Secure Authentication
Hundreds of thousands of cloud and native applications do not support SSO. What if your employees need to access internal apps, Security as a Service (SECaaS) applications and infrastructure that doesn't support SAML? How can they securely share passwords or secrets? Employees must keep track of those passwords on their own, which leaves your company vulnerable to data breaches.
Keeper SSO Connect provides secure authentication and end-to-end encryption across all of your websites, systems and applications without the need to remember a master password. Keeper is compatible with Conditional Access Policies (CAP) enforced by the identity provider, including any existing MFA solution. If your identity provider supports passwordless login, users can choose between any available passwordless options including:
Biometric authentication
FIDO2 Security Keys
One-time passwords (OTP)
Magic links
Rules engines based on state of systems
Our KeeperFill® browser extension lets your users automatically log into systems and applications without having to think about credentials. Using passwordless authentication with your identity provider, users may never need another password at all. Keeper revolutionizes the security landscape with its unparalleled blend of security and user-friendly design. It guarantees utmost protection and effortless usability, preserving absolute data confidentiality through advanced elliptic curve encryption and robust key management techniques.
How Keeper Compares to Other SSO Identity Providers
If your organization already uses an SSO solution or is thinking of implementing one, pairing it with Keeper will fill the gaps in function and security.
Use Case
Keeper
SSO Identity Providers
Password-Based Apps
Shared Passwords & Secrets
Encrypted Data Storage
Social Media Sites
View Full Comparison
Works With All Identity Providers
Some password managers either don't support SSO at all, or don't support zero-knowledge encryption. Keeper SSO Connect, included with Keeper Enterprise, seamlessly integrates with all popular SSO IdP platforms including Office365, Azure, ADFS, Okta, Ping, JumpCloud, Centrify, OneLogin and F5 BIG-IP APM.
Keeper SSO Connect® supports any SAML 2.0-compatible Identity Provider.
Don't see your SSO IdP listed here? Contact Us
Keeper Can Be Deployed Across Any Environment
Provision users for either SSO or Master Password authentication
Enable offline vault access when SSO is not available
Automatically provision vaults, teams and roles through SCIM
Supports Just-In-Time provisioning
Supports cloud, on-prem and hybrid environments
Installs and deploys in just minutes
Keeper SSO Connect® Cloud
Keeper SSO Connect® Cloud leverages Keeper's zero-knowledge security architecture to authenticate users into their Keeper Vault and dynamically provision user vaults.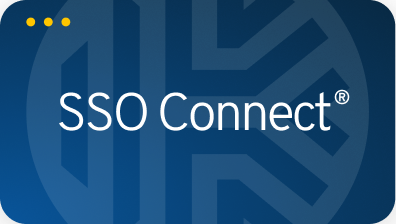 Cloud
For more detailed technical documentation, view the Keeper SSO Connect® Cloud Guide.
Keeper SSO Connect® On-Prem
Keeper SSO Connect® provides seamless integration with your SAML 2.0 identity provider in a Zero-Knowledge security architecture.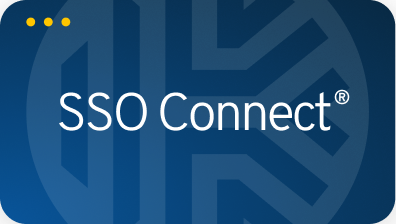 On-Premise
For more detailed technical documentation, view the Keeper SSO Connect® On-Prem Guide.