We're excited to announce that Keeper has been named the Best Password Manager of 2018 by PCMag! Every year the reviewers at PCMag choose the best 100 tech products (apps, devices, services) out of over 2,500 products tested and crown them the best in their category for that year. This year the contenders were so strong that PCMag upped their recommendation to 107 best products across 16 categories. The full list of the Best of 2018 can be found here.
Of note, Keeper was one of 87 of the products who also earned the coveted Editors' Choice Award! With a rating of "Excellent", Keeper Password Manager is the easiest and most secure way to protect your passwords, photos, and digital files.
In his detailed review, Neil Rubenking notes that "The main point of storing your login credentials in a password manager is that doing so lets you use a different, strong password for every website. However, it's also important that you can get at your passwords from every one of your devices. Keeper Password Manager & Digital Vault has you covered. It offers native apps for Windows, macOS, Android, iOS, Kindle, Windows Phone, and Linux, as well as browser extension for Chrome, Firefox, Safari, Edge, and Internet Explorer (though the IE extension doesn't yet have the very latest features)." The full PCMag review of Keeper can be found here.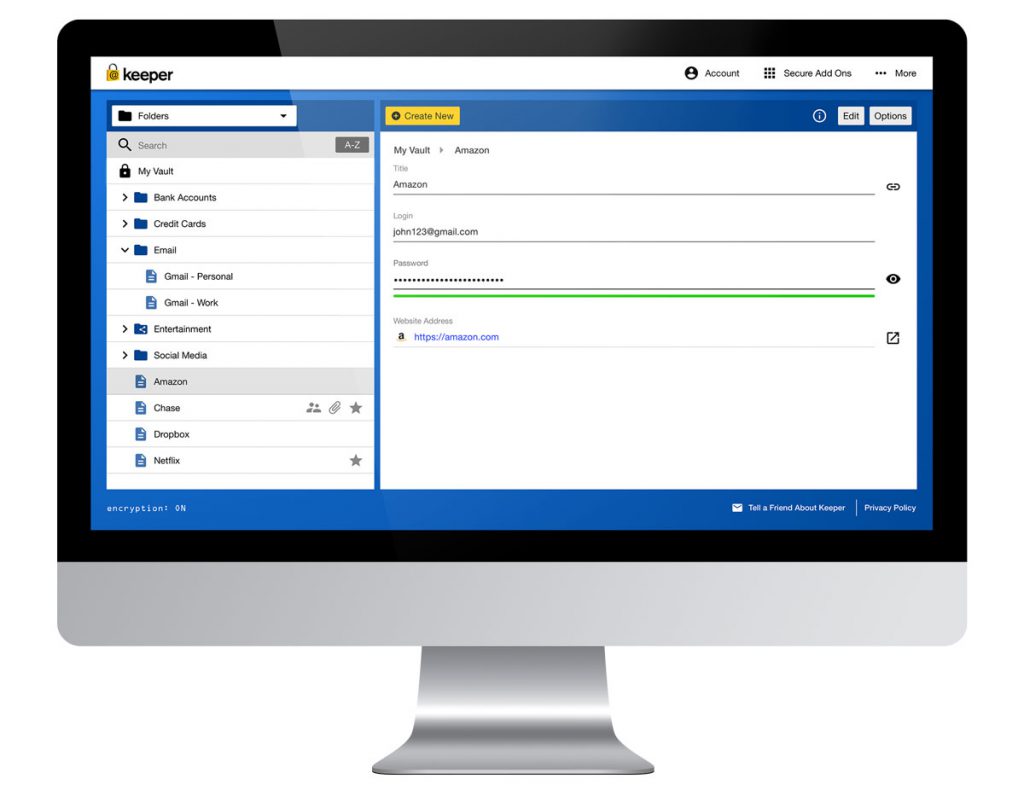 Not a Keeper user yet? Download Keeper Password Manager and Digital Vault now! Interested in how Keeper can help your business protect against the #1 cybersecurity risk? Reach out today.