Fed up with your password manager? Dash over to Keeper.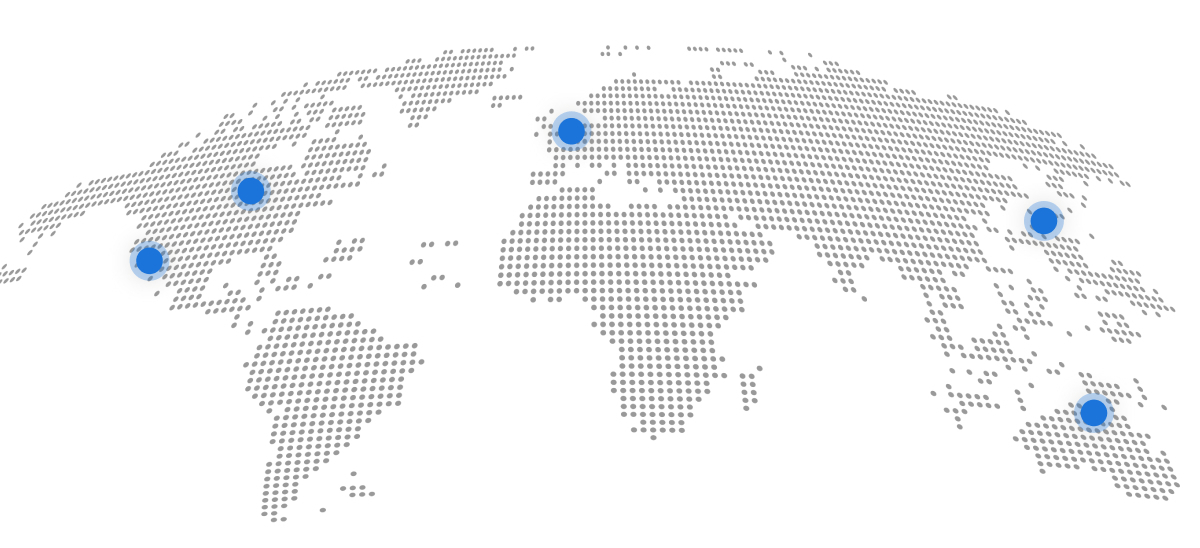 Keeper Provides Isolated Hosting in More Regions
Keeper offers hosting in the following regions:
United States
United States Government Cloud
Europe
Australia
Canada
Japan
Dashlane customers do not have a choice of where their data is hosted. Dashlane hosts all customer data, including United States customers, in Dublin, Ireland.
Robust Role-Based Enforcement Policies
Keeper supports nodes and organizational units that accommodate any-sized organization across all major industries. The Keeper Administrator can structure password management policies by role, team and organizational unit. Thus, different divisions, branches, brands and office locations of an organization can all be protected with Keeper, while having different access rights, permissions and policies for enforcing secure password management across the company.
Dashlane does not support role-based enforcement policies or delegated administration.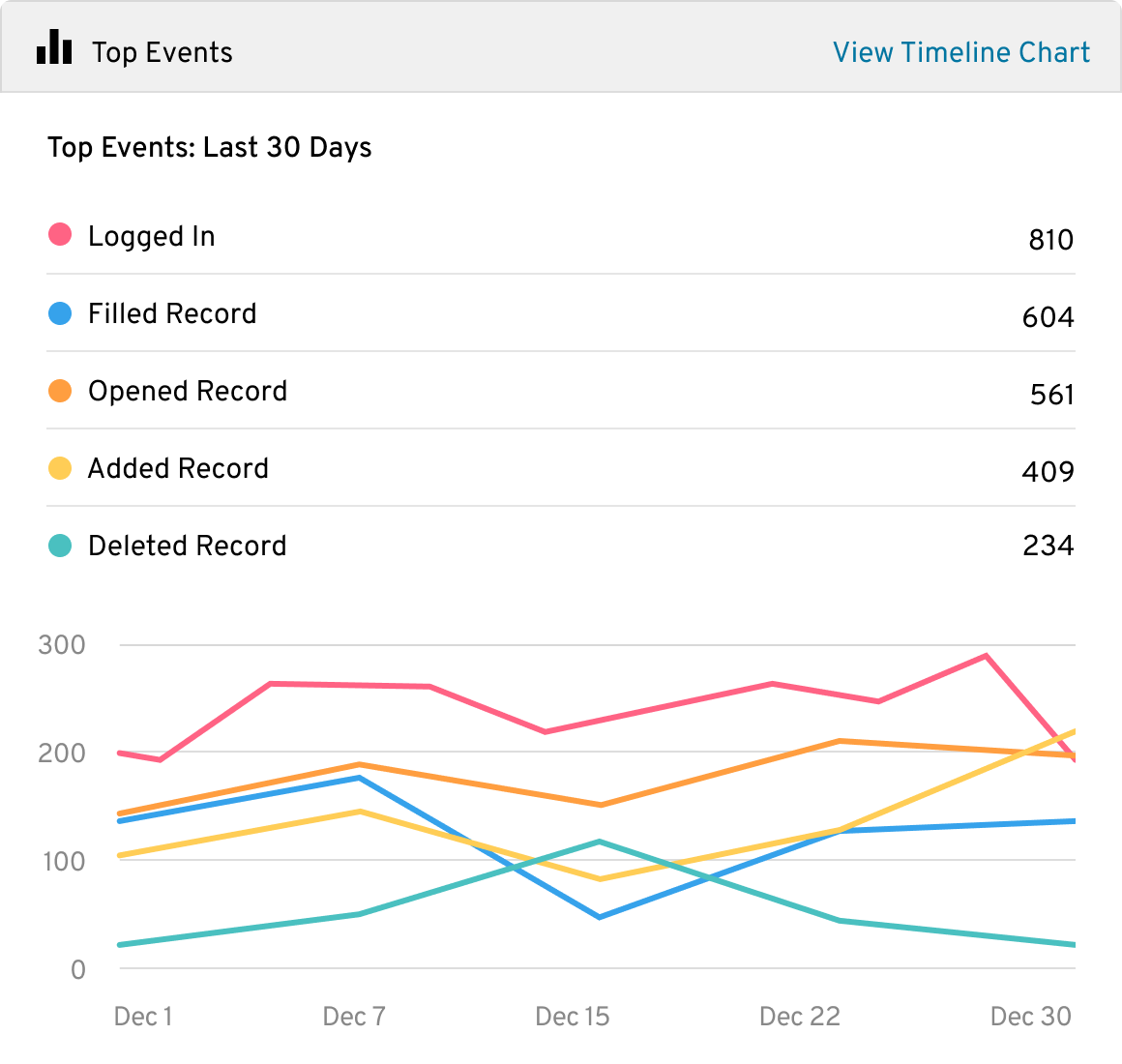 Detailed Monitoring, Auditing and Reporting Options
Keeper offers extensive reporting on password behavior. In addition to providing aggregate security audits, Keeper also provides event logging for over 140 event types, event-based alerts and allows for the capability to log events to an external system. Keeper's Compliance Reporting functionality also allows admins to monitor and report the access permissions of privileged accounts across the entire organization, in a zero-trust and zero-knowledge security environment.
Dashlane is limited in its reporting and monitoring tools, offering only user activation status, company audit score and usage activity for administrators. There is no password event data logging or robust compliance reporting functionality.
Better Organization and Sharing Capabilities
Keeper provides granular organization and taxonomy of encrypted records. It utilizes folders and subfolders for securely storing and organizing credentials, metadata and files. Users can then share individual records, folders and subfolders.
Dashlane does not support shared or customized folders for organization. With record types, Keeper admins also have access to more out-of-the box template types, as well as more field types. Keeper admins have more controls over which record types are available and to whom they are available to.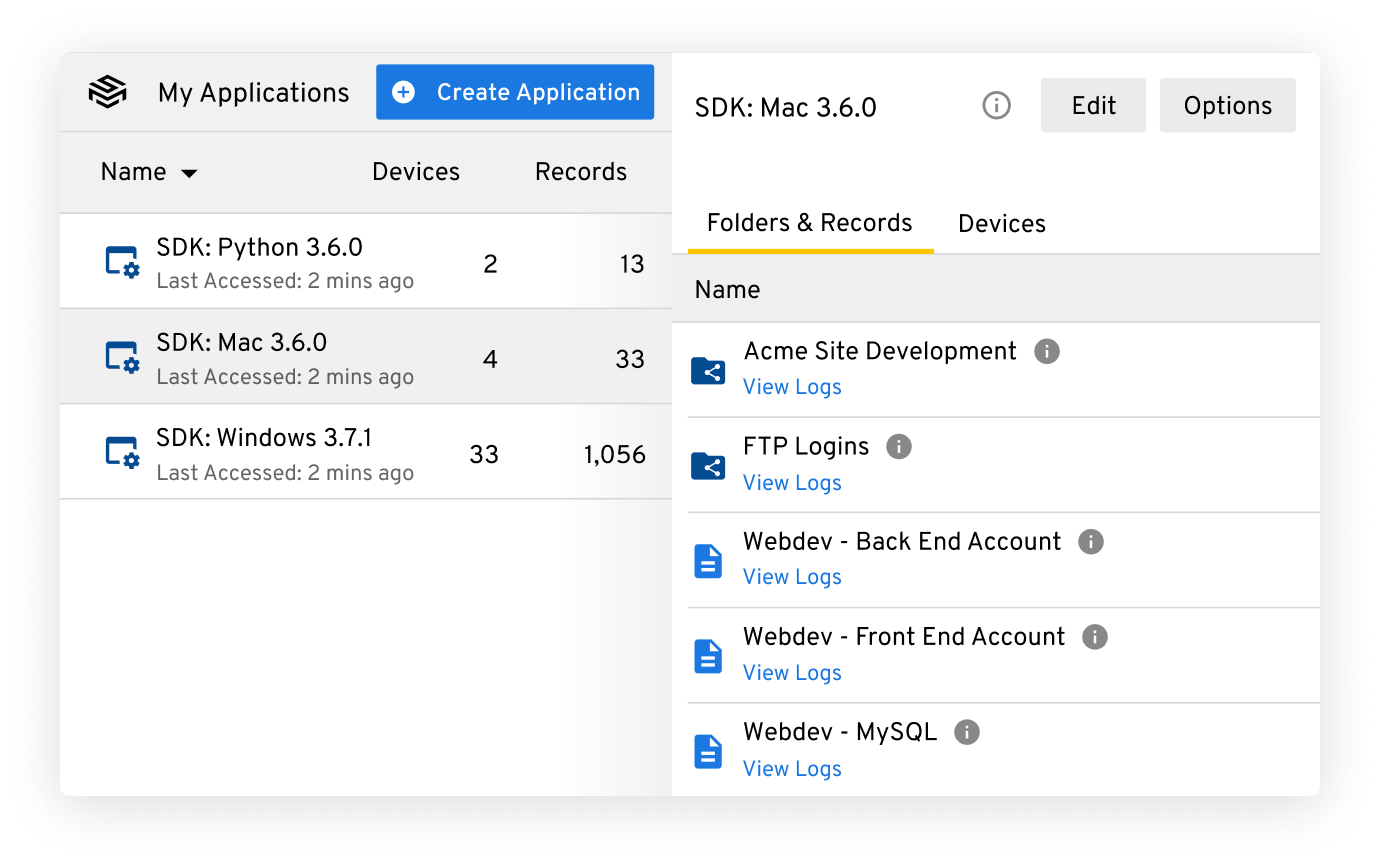 Modern Cloud-Based Secrets Management
Keeper Secrets Manager is a fully managed cloud-based, zero-knowledge platform for securing infrastructure secrets such as API keys, database passwords, access keys, certificates and any type of confidential data, integrated directly into Keeper.
Dashlane does not offer secrets management.
Market-Leading Security Infrastructure and Policies
Keeper has the longest standing SOC 2 Type 2, ISO 27001 and TRUSTe certification in the industry. Keeper's ISMS will ensure that strict security controls are in place to protect customer data and ensure secure operation of the products and services.
Dashlane has not exhibited the same rigor to security practices. It has yet to obtain SOC 2 Type 2 and ISO 27001 certifications.
Fully-Featured Desktop Application
Our desktop application can be deployed to your company's end-users, and it enables fast and secure access to their Keeper Vaults. Used in conjunction with Keeper Desktop, KeeperFill for Apps also provides a simple login solution for native applications.
Dashlane does not have a fully featured desktop vault.
Better Security and More Features
Keeper Enterprise leads the market in capabilities and functionality
Base Product
Keeper
Enterprise
Dashlane
Business
Active Directory Integration
Two-Factor Codes in Record
Fully customizable record types
Privileged Session Management
Advanced Reporting and Alerts with SIEM Integration
Ease of doing business with
92%
Already using Dashlane? Migrate to Keeper easily.
Moving your passwords from Dashlane to Keeper is simple and secure. Your information stored in Dashlane including passwords, folders, subfolders, notes, and accounts are migrated to Keeper with just a few clicks while maintaining full encryption.
Trusted by millions of people and thousands of businesses
Ready to get Keeper? Easily switch now.