Are your passwords on the dark web?
Use our free dark web scan tool to see if your credentials have been found on the dark web.
An unexpected error occurred. Please reboot your device and if the issue persists, contact the Keeper Support team at support@keepersecurity.com.
By completing this form, you accept Keeper's Terms of Use.
Why you need Keeper Password Manager today
of people have had their social media logins stolen
of people have never checked to see if they were affected by a data breach
of people have had their bank account details stolen
What is the dark web?
The dark web is a part of the internet that can only be accessed through the Tor browser. The dark web is used as a means to communicate and transact anonymously – not even search engines can see what's on the dark web.
The dark web is also used for a variety of unlawful operations, including but not limited to the sale of stolen personal information.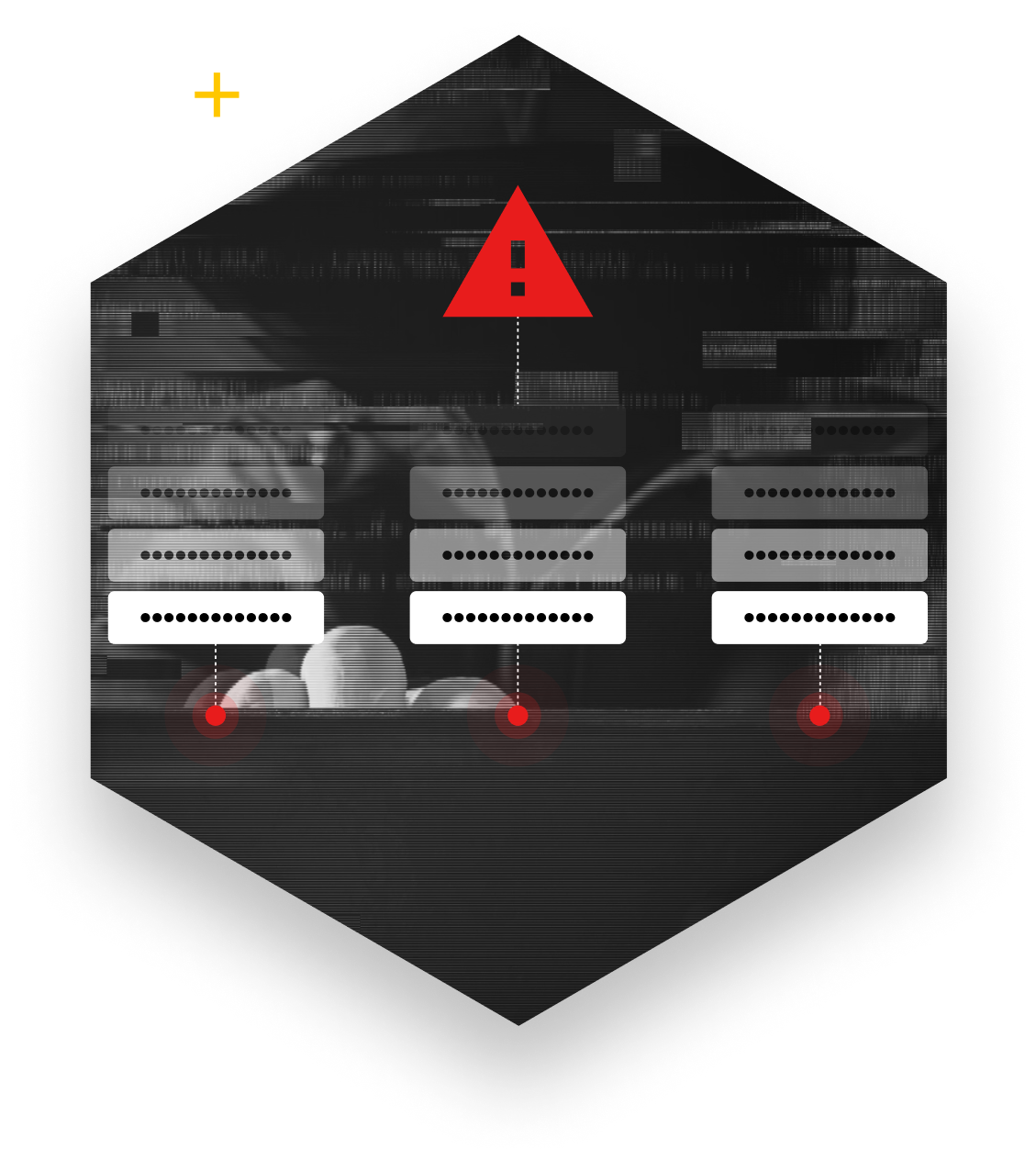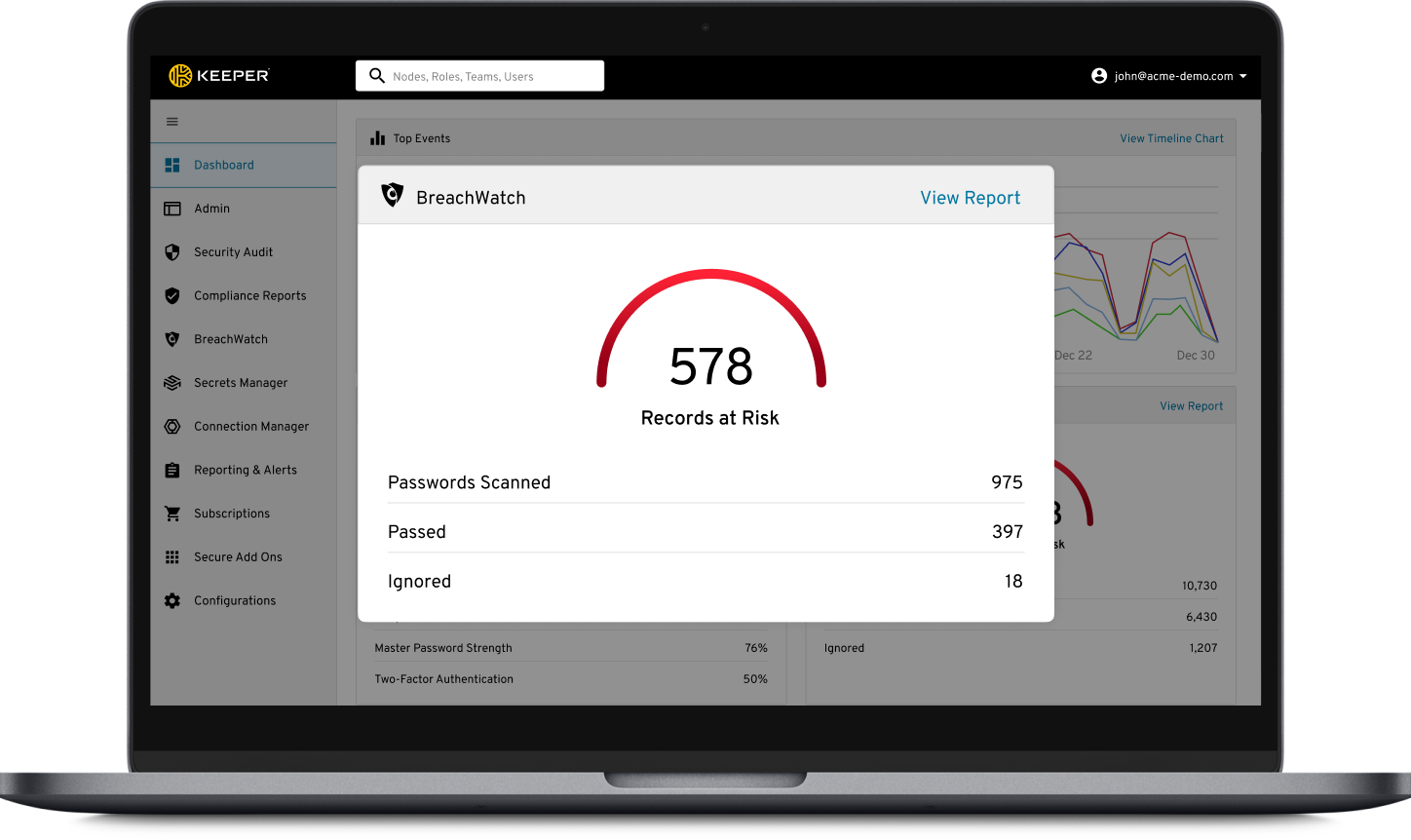 Why get a dark web scan?
A dark web scan is an important step to keep your data secure. The scan allows you to see if any of your credentials have been stolen in a data breach and take the necessary steps to protect yourself by changing your passwords to ones that are strong and unique.