Don't leave your financial institution vulnerable to a devastating data breach
Get Keeper, the leading cybersecurity platform for preventing password-related data breaches and cyberthreats.
Try Keeper Free
Cybersecurity starts with password security
$18M
avg. cost of a financial services data breach1
69%
of financial services companies have experienced a cyberattack2
81%
of data breaches are due to weak, default or stolen passwords3
Keeper secures business passwords to prevent data breaches, improve employee productivity and meet compliance standards.
Watch the 3-minute demo and see how easy it is to protect your business.
Want to learn more about Keeper? Watch the full on-demand demo or request a customized demo for your financial institution.
Learn why your financial institution needs Keeper to protect employee passwords.
Data Breaches 'Breaking the Bank' for Financial Institutions Banks, credit unions and other financial institutions are prime targets for cybercriminals and the industry has been pummeled in recent years by wave after wave of cyberattacks. A recent report from Deloitte notes that cybersecurity continues to be a risk, and that cyberattacks from state actors are a growing threat to the industry3. For credit unions, small staff and lean budgets lead to increased risk.
Help Meeting Financial Services Compliance Financial services reporting requires access tracking, leastprivilege controls and audit logs. Keeper enables role-based controls and visibility into shared credentials. Access logs to Keeper vaults can be audited for compliance or forensics, making reporting much easier for IT managers at financial institutions.
Microsoft Active Directory Synchronization Keeper® AD Bridge synchronizes to Microsoft Active Directory or Open LDAP. This enables rapid user provisioning and automatically adds Nodes (organizational units), Users, Roles and Teams. Keeper enables role-based access control and the ability to track roles as people move throughout the organization. This includes automatically locking vaults of employees that leave.
Reduce Support Costs Drastically reduce help desk costs related to password issues. Forrester found that several large companies have allocated over $1 million annually for password-related support.
Increase Productivity Save employees time, frustration and eliminate the need for them to reuse and remember passwords. Keeper will generate strong, random passwords and automatically fill them for users. The Keeper vault, with a responsive and intuitive UI, is available to employees from any device and location. Everything Keeper does is geared towards quick user adoption and security. Keeper is published in 21 languages for global use.
Automate Back-End Password Rotation Keeper® Commander SDK provides IT admins and developers with command-line tools and Python source code to perform password management, password rotation and vault functionality. Eliminate hard-coded or plaintext back-end passwords. Connectors include Unix, Windows and AD logins; Oracle, Microsoft SQL, MySQL, Postgres and Dynamo databases; and AWS password and API access keys.
Key Features
Enhanced protection with two-factor authentication (2FA)
Secure file storage and sharing
Cloud-based, OS and device independent
Admin console with reporting, auditing and analytics
Fast deployment with AD/LDAP provisioning
24x7 support
Key Benefits
Maintain regulatory compliance
Increase employee productivity
Enforce password policies and procedures
Reduce Help Desk Costs
Minimal training, fast time-to-security
Improve employee security awareness and behavior
Learn why Peak Trust selected Keeper to secure clients' private financial data. View Case Study
Keeper Integrates with Leading SSO Solutions
Keeper SSO Connect® integrates into your IdP and is the perfect solution for applications that don't support SAML protocols. Keeper also provides users with privileged access, a secure vault to store all of their non-SSO passwords, digital certificates, encryption keys and API access keys.
Keeper Third-Party Attestations and Certifications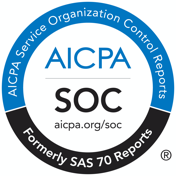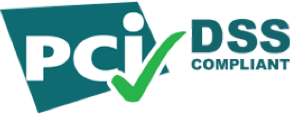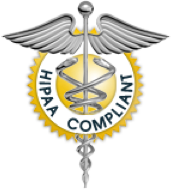 1 Cost of Cyber Crime Study: Financial Services, Accenture Security, 2018
2 2018 State of Cybersecurity in Small and Medium Size Businesses, Ponemon Institute
3 2019 Banking and Capital Markets Outlook, Deloitte Center for Financial Services
Ready to prevent a data breach at your company?
Try Keeper Free