Achieve granular control of your Keeper Enterprise environment with a powerful command-line interface.
Next-Level Keeper Experience
Command-Line Tools
Scriptable Tasks
Automate Provisioning
Bulk Operations
Interactive CLI for Your Power Users
Commander's command-line interface and interactive shell is a convenient way to access and control your Keeper Vault and perform essential administrative operations.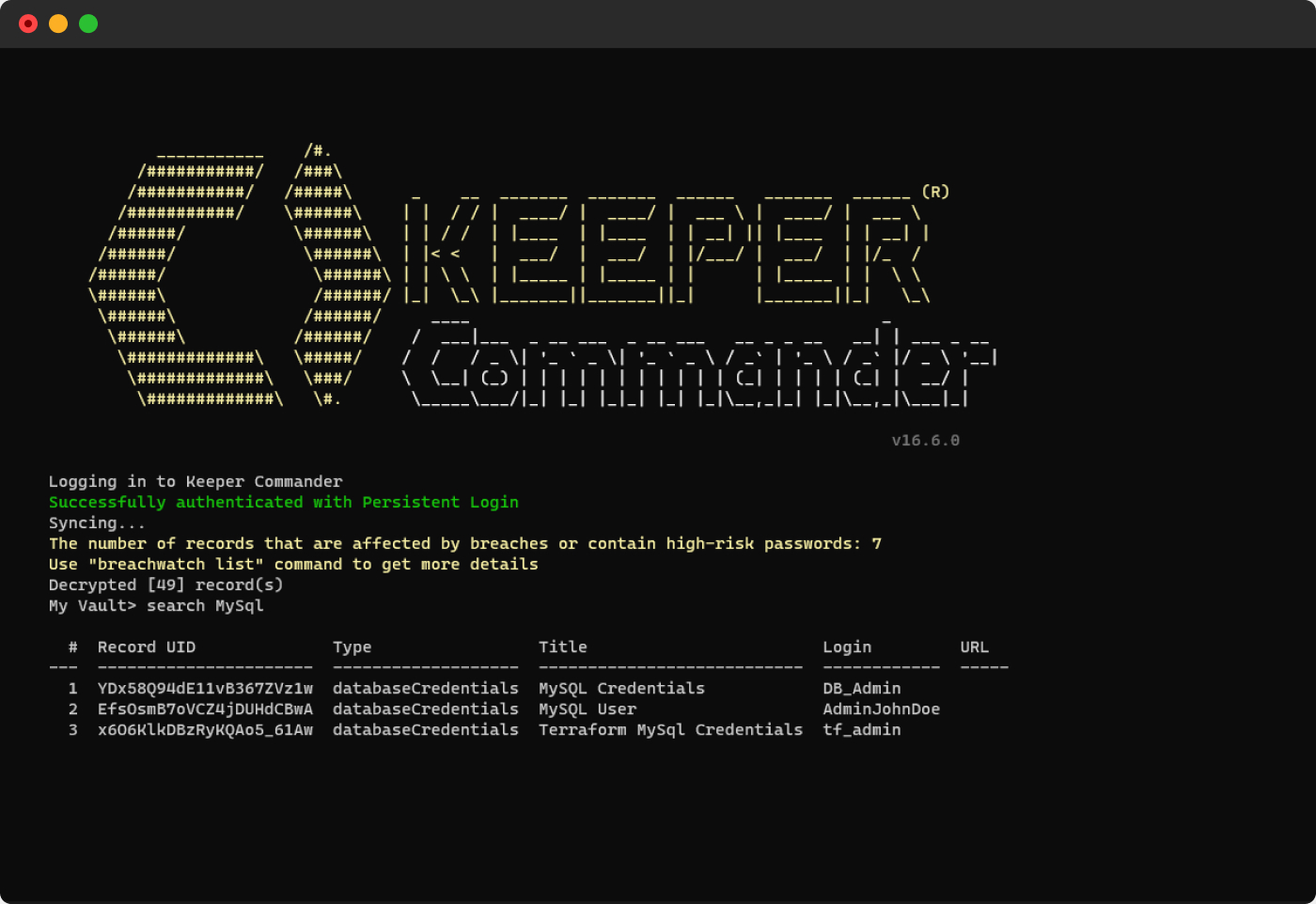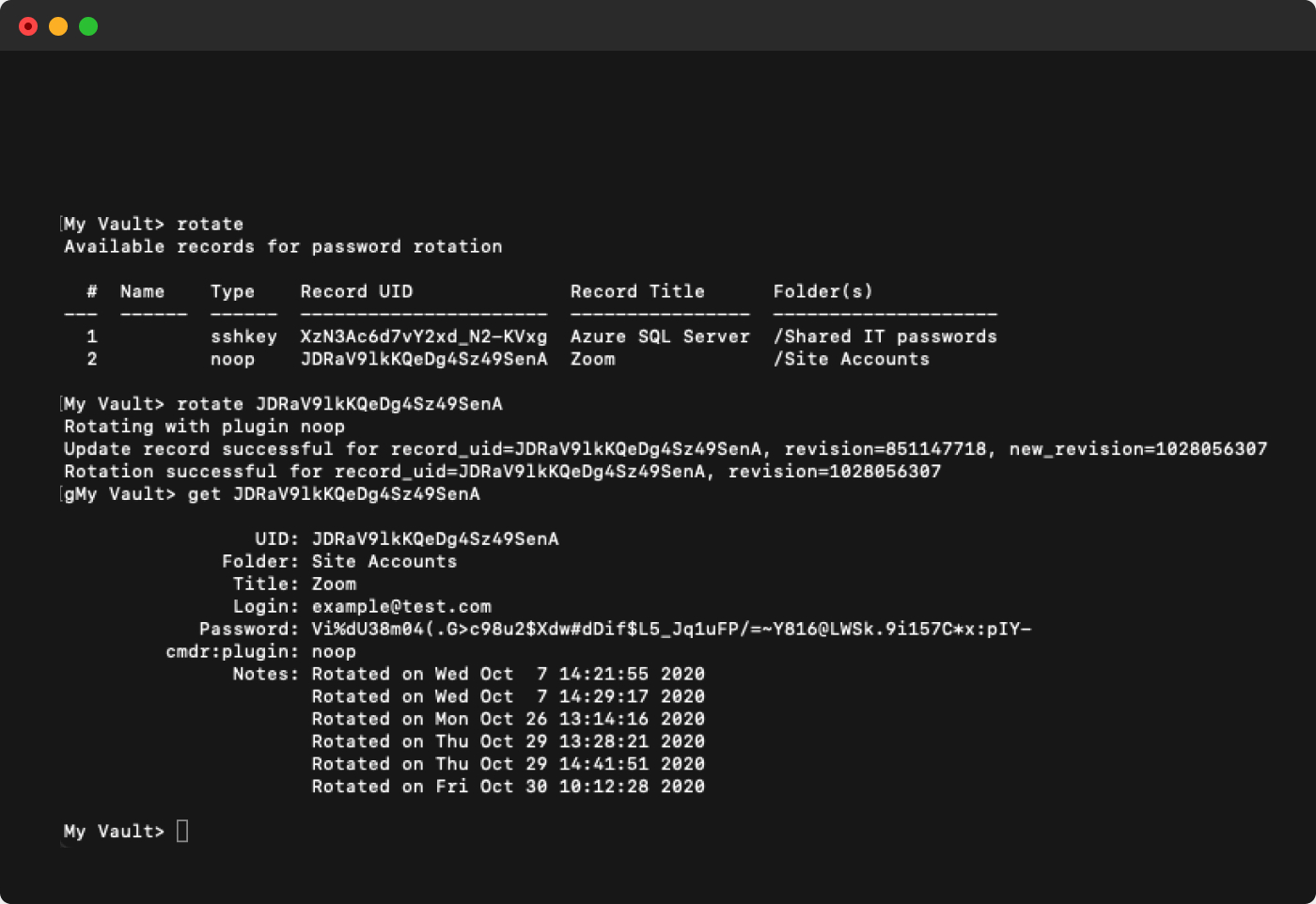 Efficiently Run Scripts and Batch Operations from Any Linux, Mac or Windows Environment
Keeper Commander is powered by an open-source Python SDK which can perform essential vault and administrative functions within the Keeper system. Commander can be used to access and control your Keeper Vault, perform administrative functions, launch remote sessions, rotate passwords, eliminate hardcoded passwords and more.
Commander Features
Command-line access to your Keeper Vault
Importing passwords, folders and shared folders
Generating passwords
Sharing records and folders with users and teams
Running reports and audits
Administering managed companies
Run BreachWatch® scans
Automating and scheduling tasks
Creating Secrets Manager connections
Performing targeted password rotations
Connecting to servers via SSH and RDP
Provisioning users, roles and teams
Managing record types
Approving end-user devices and managing role policies