Workplace Password Malpractice Report
This cybersecurity report is vital to any business.
Get it free today!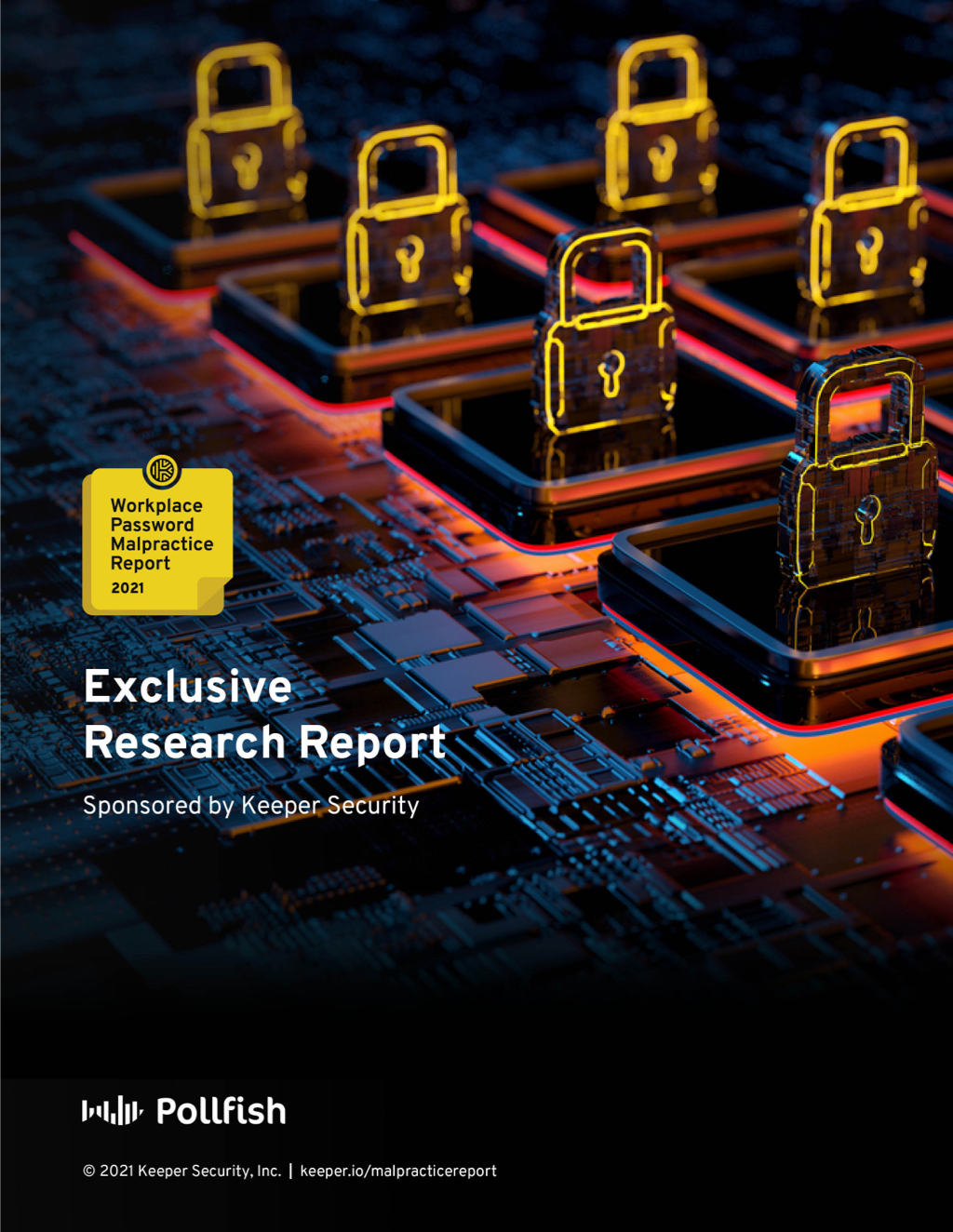 Workplace Password Malpractice Leaves Organizations Vulnerable to Cyberattacks
We surveyed over 1,000 employees in various industries regarding their password-related behavior. The results were alarming.
Some highlights:
57% save passwords on sticky notes
49% save passwords in unprotected, plain-text documents
62% share passwords by text message and email
Download the full report to learn about password-related security issues and how to protect your organization against the most common cyberattack vector.
Download Now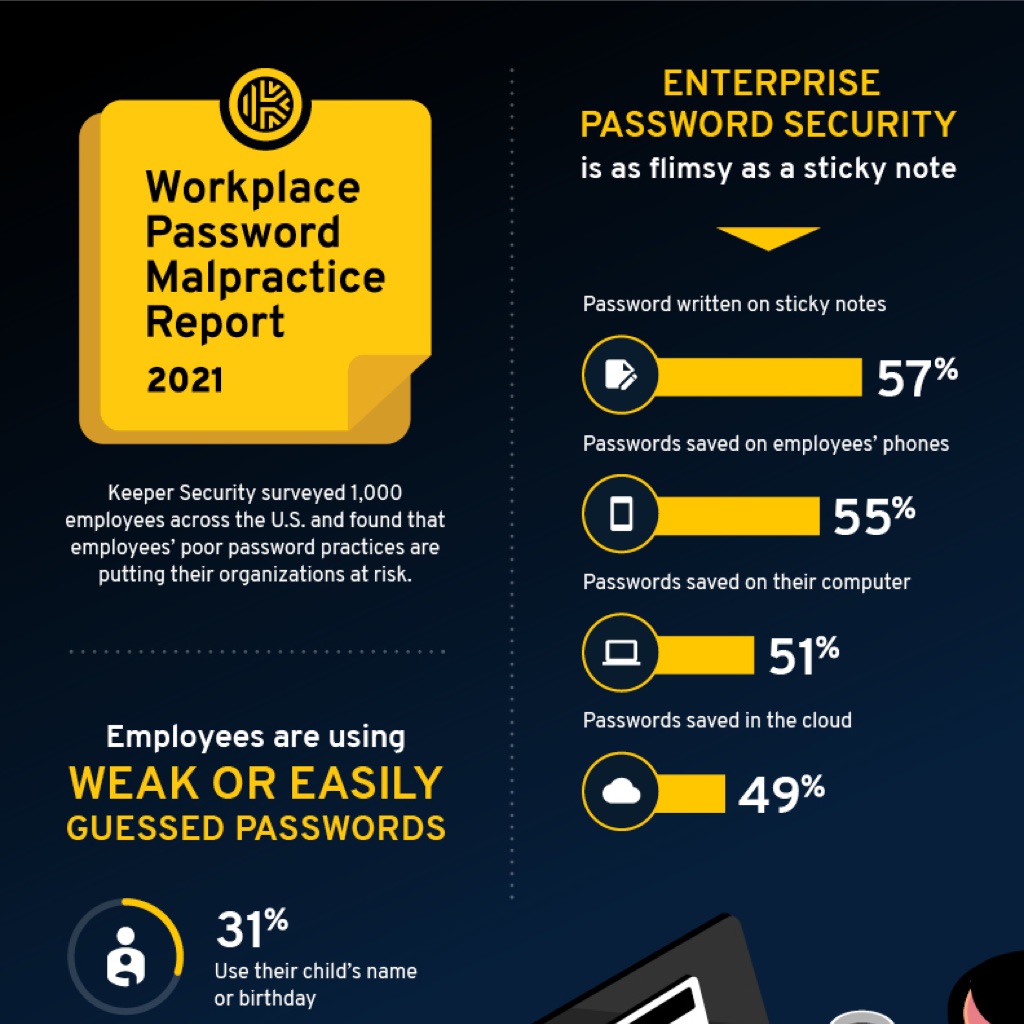 Infographic: Report Key Takeaways
The key findings from Keeper's exclusive workplace malpractice research study, condensed into a shareable infographic.
More Cybersecurity Resources Below
Join the Conversation
Workplace Password Malpractice: The Unseen Threat & How to Stop It
On-Demand Webinar
Hear from Keeper CEO and Co-Founder Darren Guccione and world-renowned author and cybersecurity expert Dr. Eric Cole as they discuss the findings of the Workplace Password Malpractice Report and what it means for you and your organization.
During this on-demand webinar, you'll learn about:
How to improve your organization's cybersecurity posture
How to develop a 'Cybersecurity Contingency Plan' to stay prepared
Best tools to use to protect against cyberthreats
Darren Guccione
CEO & Co-Founder, Keeper Security
Dr. Eric Cole
CEO & Founder, Secure Anchor Consulting
Helpful Resources
Free Dark Web Scan
The Dark Web contains over 15 billion stolen login credentials. Do any of them belong to people at your organization?
Discover if your organization's passwords have been stolen in a data breach by scanning your email for free. We'll give you instant results.
Keeper Business – Protect Your Employees & Their Families
Keeper helps protect your company from employee password malpractice with our enterprise password management (EPM) platform.
Enforce minimum password strength requirements and see who is using weak or reused passwords with the Admin Console.
Plus, each business user gets a free personal account so that they can protect their own personal logins as well – a win-win!
7 Things Your Employees Should Do to Keep Company Data Safe
While passwords are one of the most important barriers to keeping companies secure, we know there are other things employees can do to help.
Take a look at this infographic with 7 items you should include in your training program that will help improve cybersecurity.
Featured Blogs from Keeper
Featured News from Keeper