Cybersecurity in the Remote Work Era: A Global Risk Report
Our exclusive research conducted in partnership with the Ponemon Institute shows that cyberattacks are more sophisticated, highly targeted, and happening more often than ever before.
Download your copy now and learn about the cyberthreats companies are facing and what you can do to mitigate them.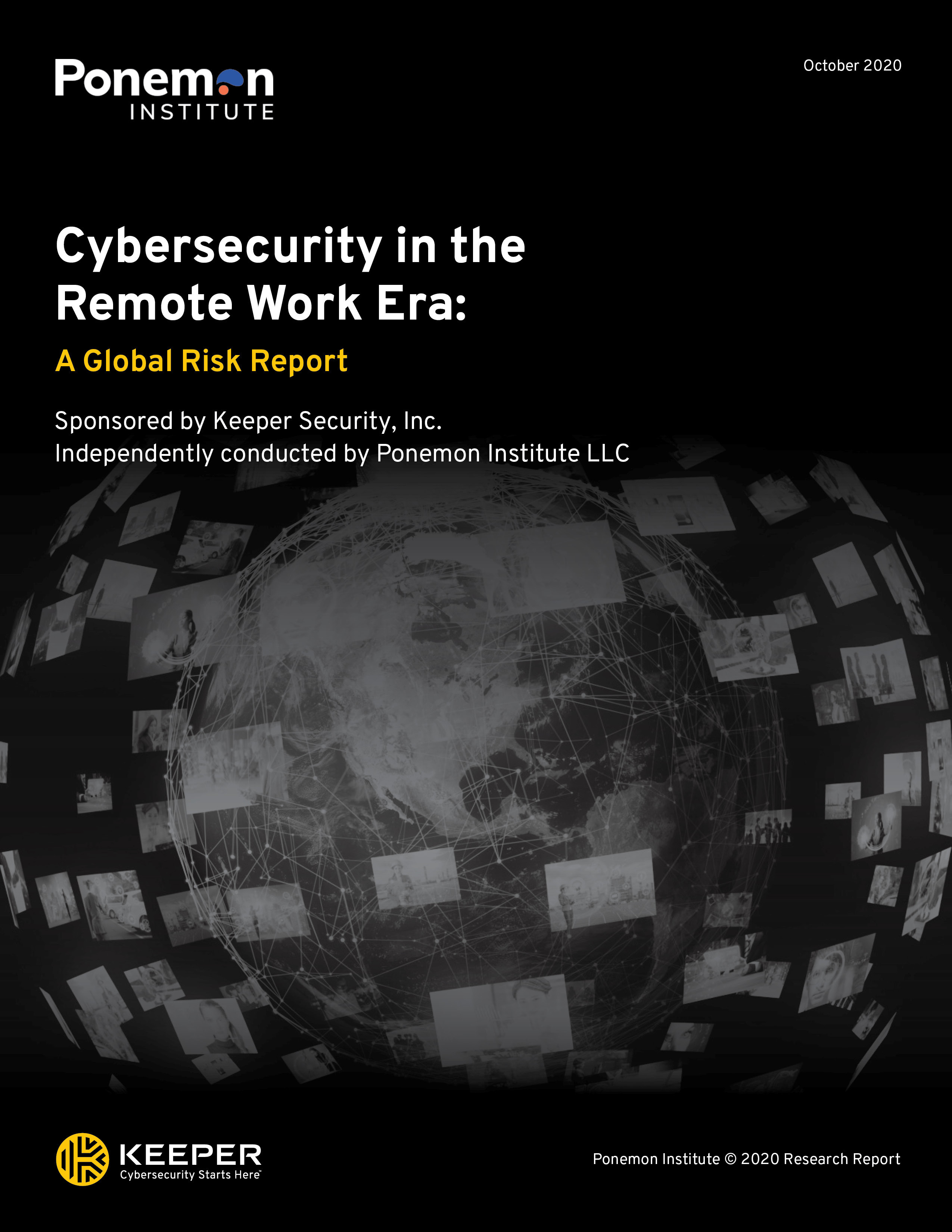 Download your report now and learn:
The effect COVID-19 has had on organizations' cybersecurity
Top security risks facing remote work environments
The most common types of attacks faced in 2020
What leading companies are doing to successfully mitigate data breaches
Thank you!
Please click below to view your report.
Sharing passwords securely during remote work is essential.
Thousands of companies trust Keeper to securely store and share their passwords. Start your free trial today to see what you've been missing.
Start your 14-day free trial now
Start Free Trial