Don't Gamble Your Organisation's Cybersecurity.
Keeper is the Only Safe Bet to Protect Your Enterprise from Password-Related Data Breaches and Cyberthreats.
More than 80% of successful data breaches are due to weak or compromised passwords!
Keeper enables organisations to enforce robust password security throughout the enterprise to every endpoint to prevent password-related data breaches and cyberthreats.
Keeper is the Most Secure Enterprise Password Management (EPM) Platform.
Patented Zero-Knowledge Security Architecture
The customer has complete knowledge of, management and control over, its credentials and encryption keys.
Zero-Trust Environment
Strict enforcement policies and event reporting protect the customer's internal control environment.
Keeper Works on Any Device Regardless of the Hosting Environment.
Private Cloud
Multi-Cloud
Hybrid Cloud
On-Premise
Co-Location
Keeper Seamlessly Integrates with All Major Identity Providers to Enhance Password Security and Authentication.
Active Directory Federated Services
Why Organisations Love Keeper
Seamlessly enhances security of the identity stack across all endpoints
Zero-Knowledge architecture for maximum security
Reduces administrative costs
Quick implementation across all devices
Ability to securely authenticate from anywhere
Actionable and flexible reporting and analytics
2020 Enterprise Leader4.7 out of 5 stars
Satisfaction
Satisfaction by Category
* Satisfaction Rating from Verified Users on G2
Ready to Get Started with Keeper Enterprise?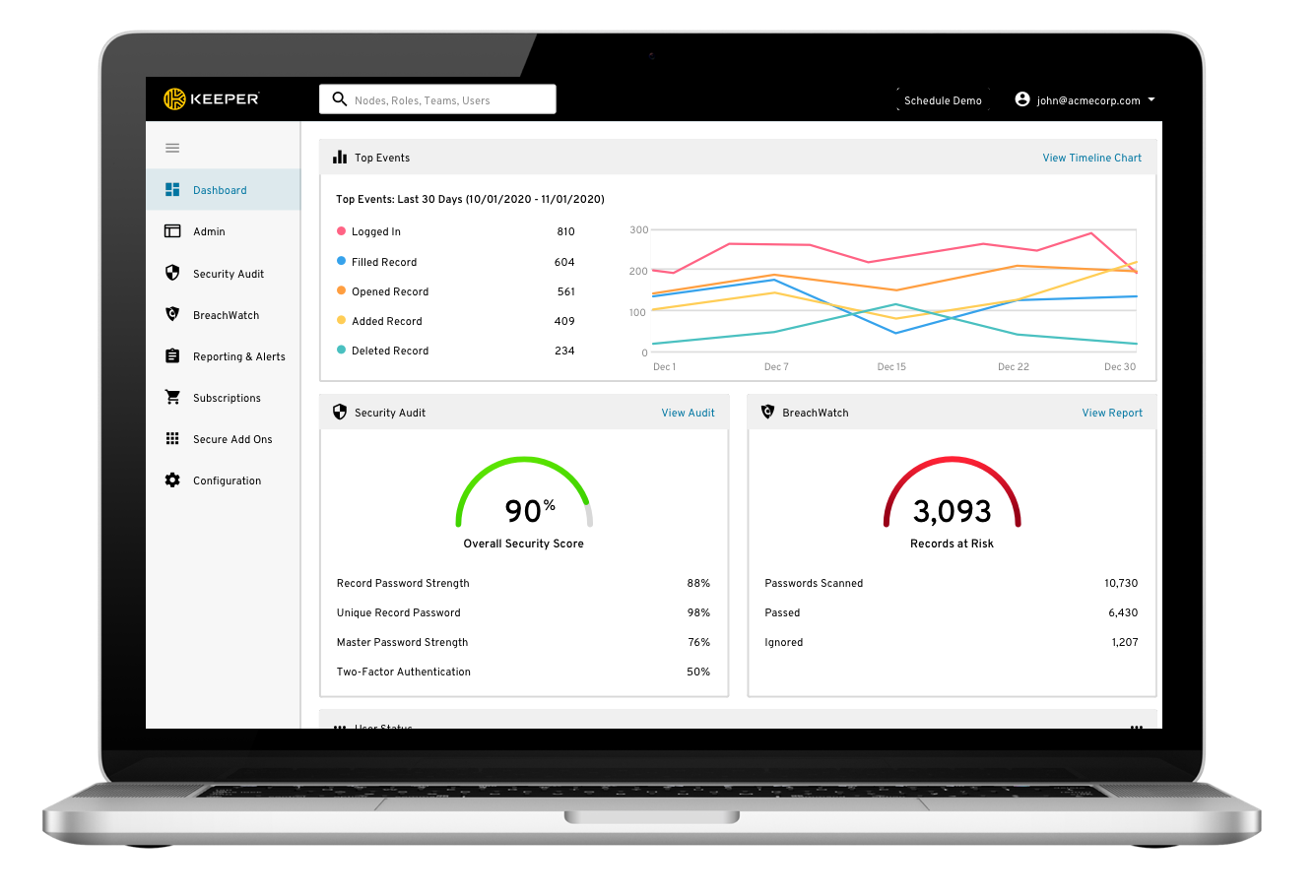 Included in Your Free Trial:
Admin Console access
Encrypted vault for every user
Folders and subfolders
Advanced two-factor authentication*
Single Sign-On (SAML 2.0) authentication
Advanced provisioning*
*Available with the purchase of a Keeper Enterprise license when your 14-day trial expires.