Protect Your Accounting Firm and Clients with Keeper
Millions of people and thousands of businesses depend on Keeper's enterprise-strength password manager and digital vault to substantially reduce risk of a data breach. Keeper is the world leader for securing passwords, financial documents and sensitive digital assets. Keeper seamlessly operates across all mobile devices and computers.
81%
of data breaches are due to weak, default or stolen passwords
$3.6 Million
average cost of a data breach in 2017
9 Billion
records lost or stolen since 2013
Cybercriminals Specifically Target Financial Services Firms for Client Data
Today, cybercriminals are technology experts and are often well-financed by state-sponsored organizations. Passwords represent the greatest security risk in an audit, tax or consulting firm. According to the Verizon Cybersecurity Data Breach Investigations Report, over 80% of data breaches are caused by weak or stolen passwords and inadequate password management practices. If audit, tax or consulting firms suffer a data breach, they risk lawsuits, regulatory fines, tarnished reputations, damage to their clients and even worse, insolvency. With Keeper—the trusted leader in password management and secure digital vault software—your employees and clients have controlled and secure access to encrypted passwords and files.
Securely Share Records and Login IDs with Clients
Keeper's digital vault serves as a secure portal for you to efficiently receive, send and store sensitive client information with full end-to-end encryption — putting an end to the risky practice of sharing over email. Custom fields and notes allow you to save important information and facilitate form filling, while configurable permission settings control who has access to view records on a case-by-case basis.
Prevent a Data Breach at Your Firm With Strong Passwords
Keeper generates high-strength, random passwords that will autofill—eliminating the need to remember passwords. Keeper can also "mask" shared passwords for increased security. With Keeper admin console, administrators can enforce employee password policies and gain clear visibility in to the firm's password hygiene.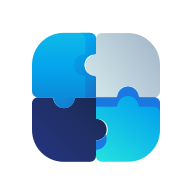 Integrate Keeper
Keeper offers a number of integrations that allow you to easily enhance the security of your current business practices. Keeper SSO Connect® is a SAML 2.0 and OpenID Connect application which securely and seamlessly authenticates users into their Keeper Vault and dynamically provisions them to the platform. Keeper provides broad two-factor authentication support via SMS, Duo Security, RSA SecurID® and TOTP applications such as Google and Microsoft Authenticator. Keeper integrates with Active Directory and LDAP to streamline provisioning, policy enforcement and deprovisioning.
Want to Team Up With Keeper?
The Keeper Security Partner Program enables qualified business partners to provide Keeper's market-leading security solutions to their end customers. As a Keeper Business Partner, you'll be eligible for a wide range of benefits, including pre-sales resources, technical guidance, education, enablement, marketing support and financial reward.
Become a Partner