Exclusive Offer for the CTO Connect Listeners
Receive a Free 3-Year Personal Subscription when you sign up for a demo of Keeper for Business!

Peter Bell, Founder
Check out our 30-minute demo from Keeper's CTO & Co-Founder, Craig Lurey, and see why IT leaders love Keeper!
Keeper is the ultimate cybersecurity platform for protecting your organization from password-related data breaches and cyber threats.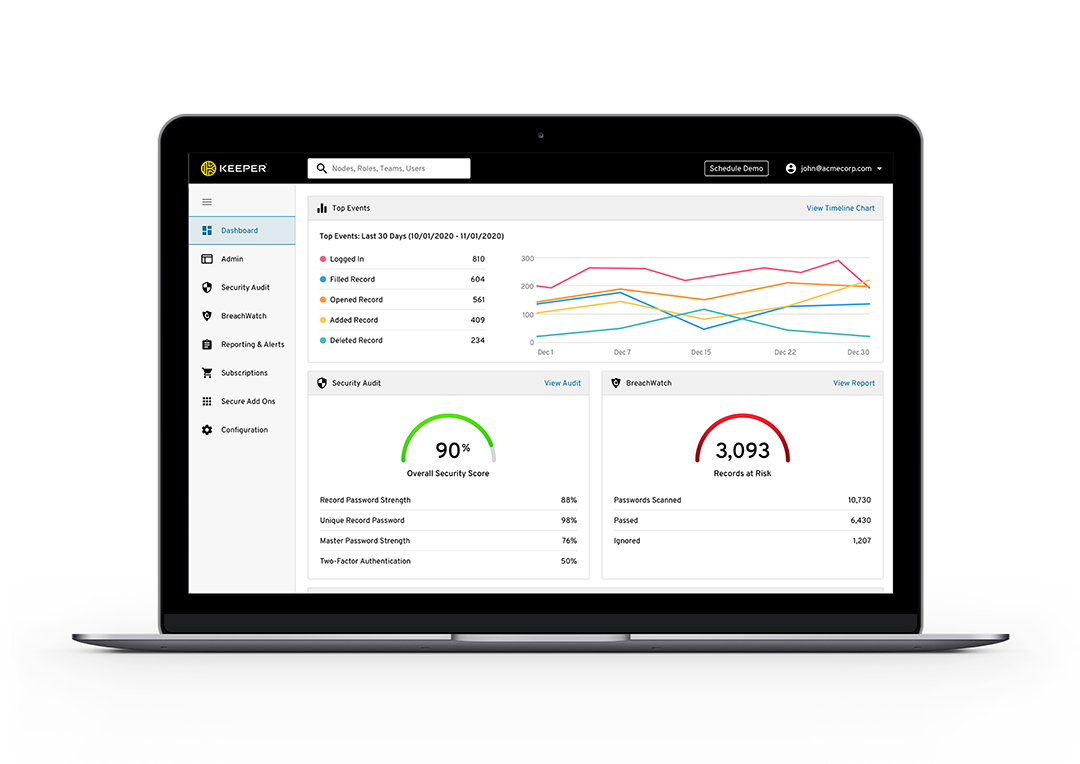 Learn how to protect your business from cyber threats with Keeper and get rewarded!
Take a demo of Keeper Business this month and you'll receive a free 3-year personal plan* (XXX value).
Sign up now and we'll reach out to schedule the demo.
of data breaches are due
to weak password security1
is the average cost of a
data breach2
Trusted by millions of people and thousands of businesses
A few of the many benefits you can expect from Keeper Business:
Mitigates Risk of Data Breaches

Bolsters Password Security and Privacy

Boosts Employee Productivity

Strengthens Compliance Standards
World-class features that protect your business
Private Vaults for Each Employee

Store and manage passwords, files and private client data.

Password Generator

Keeper generates strong, unique passwords and auto-fills them into apps and websites.

Shared Folders, Subfolders and Passwords

Securely create, share and manage both individual records and encrypted folders across teams or individual users.

Role-Based Access

Fully customizable employee permissions through fine-grained access controls based on the role and responsibilities of team members.

Admin Console

Distribute, manage and monitor Keeper across your entire organization and enforce password security, 2FA and other data security policies.

Password Security Audit Score and Reporting

Visibility into your password security with robust reporting and auditing tools to enforce internal controls and maintain compliance standards.

Version Control and Record History

Employees can access a full history of their records, view previous versions, see what changed and recover records at any time.

Secure File Storage

Protects your sensitive files, documents, photos and videos on unlimited devices.
*Eligibility requirements:
You must not be a current Keeper Business or Enterprise customer.
You must attend a Keeper demo by the end of this current month. A "demo" will constitute either a live demo with a sales team member or attendance at a weekly product demo.
You must submit the form on this page prior to attending the demo.
No purchase is necessary for this campaign. After completion of the demo we will reach out to activate your plan.
1IBM Cost of a Data Breach Report 2020 2Verizon Data Breach Investigations Report