Are you currently using our Keeper browser extension to easily autofill your passwords and login credentials? If you're not, then you definitely should be! (Here's a quick refresher). We've recently updated our browser extension so that you can automatically fill custom fields into forms, easily and securely.
Designating Custom Fields takes away the pain of having to manually copy and paste your information into websites. For example, if you have a website like this one from the Bank of Melbourne, it requires a "Card/Access Number" field, "Security Number" and "Password."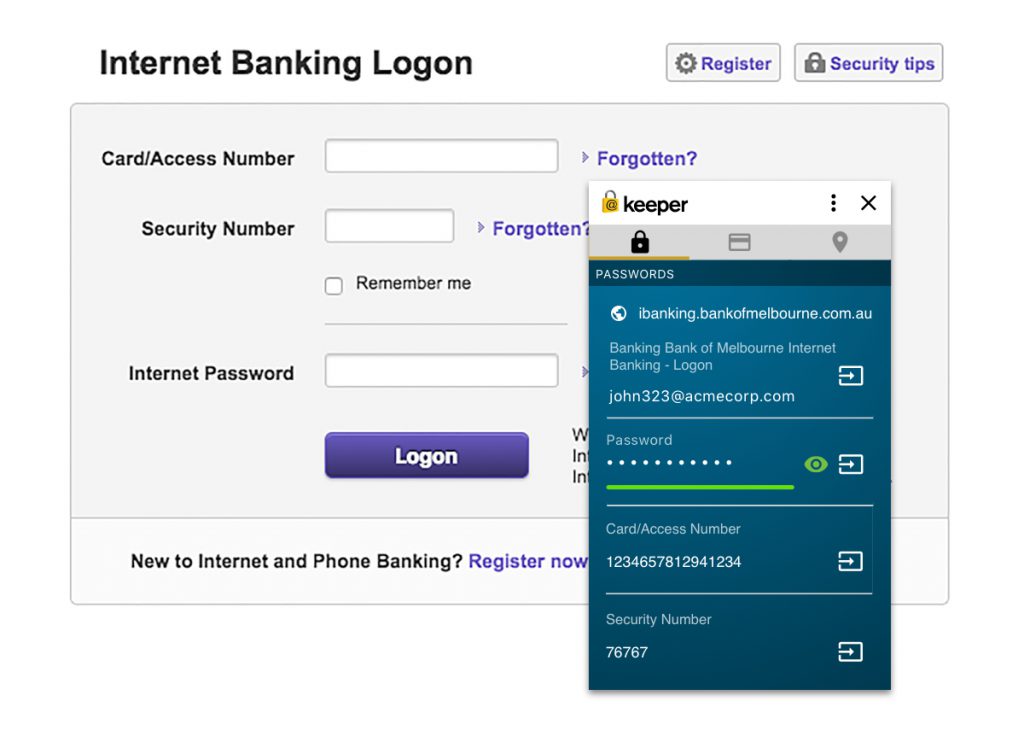 To fill these three fields, simply set up your Keeper record with matching titles in the custom fields:
If you're not using our browser extension yet, download it here. And if you're not yet a registered user you can register here for unlimited use across devices.
Thank you for staying protected with Keeper!