We're happy to let our Enterprise customers know that Keeper is now live with Okta's automated provisioning system using the SCIM protocol. When combined with the powerful SAML authentication, Keeper administrators can now automatically provision users from Okta into Keeper teams for streamlined setup and instant team password sharing.
The Okta API integration supports the following features:
– Automatically creates users
– Automatically creates teams
– Provisions users to teams
– Updates user attributes
– Activates or deactivates users
To activate this new capability, visit the "API Integration" tab in the Keeper application within the Okta admin portal. Step by step instructions are available in our Enterprise Guide documented here.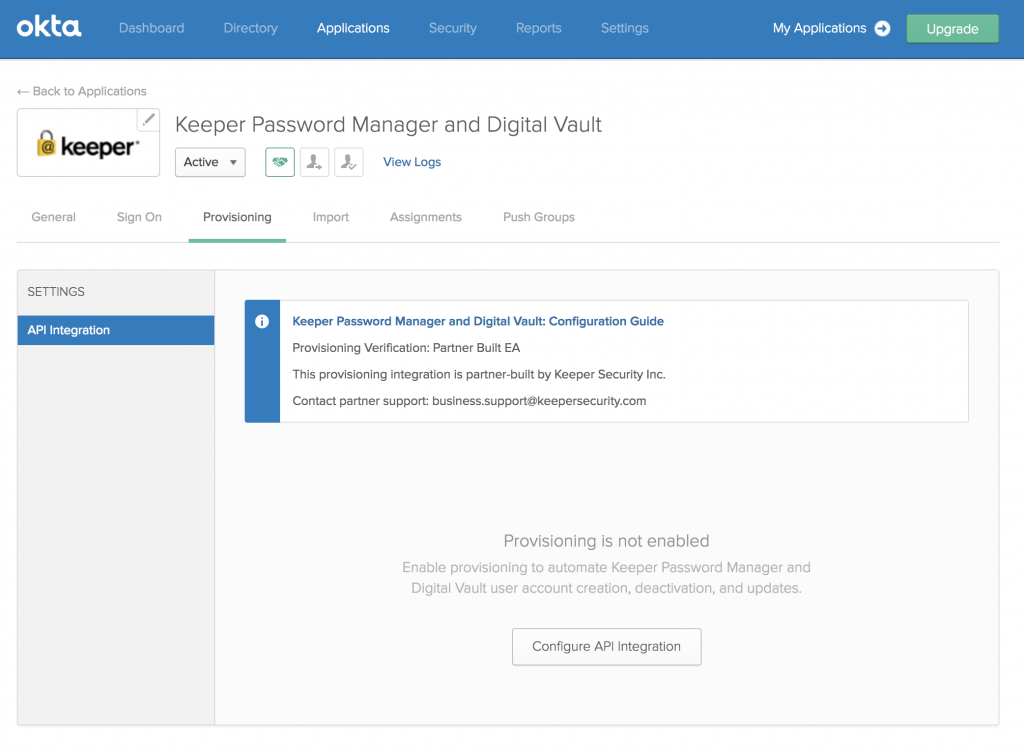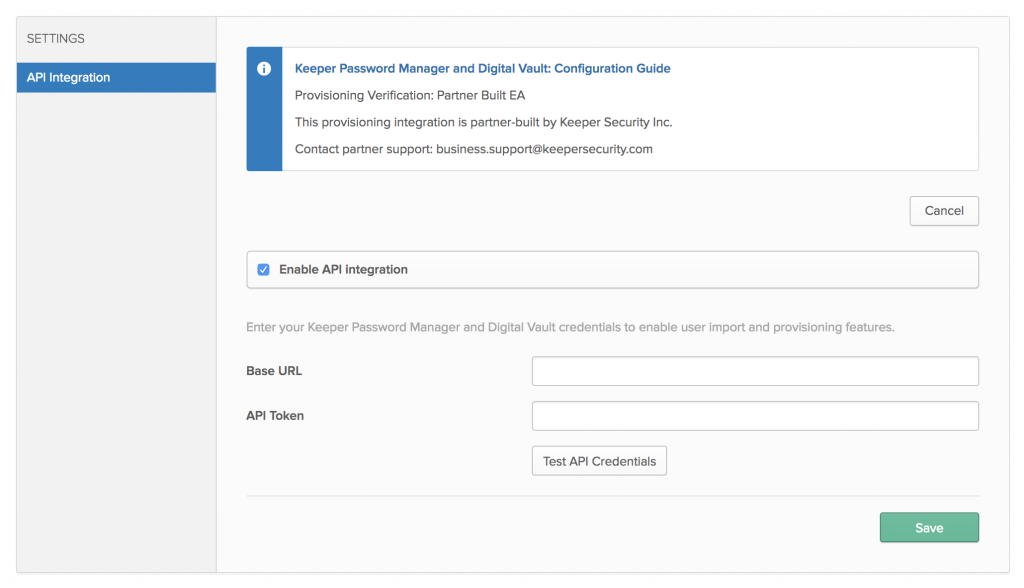 Please note: When API Provisioning is active, we recommend turning off the "Just in time" provisioning method in Keeper Admin Console's SAML 2.0 integration screen.
If you have any questions or if you would like assistance setting up your Okta integration, contact our business support team at: business.support@keepersecurity.com